Latest News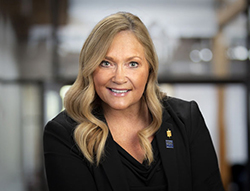 03/15/2023
Laurie L. Rushevics, IAE, CPM®, MBA | Past IREM® Columbus President 20/21
Barry Blanton, CPM®, Chief Problem Solver – Blanton Turner, AMO® | 2023 Immediate-International Past President, IREM®
"I've known Laurie Rushevics for over 20 years, and she worked with us at Blanton Turner prior to her relocation from Seattle to Columbus. Laurie's journey with IREM® began with IREM® Western Washington Chapter 27.... 12/20/2022
Application is now live, CLICK HERE for the document. Please submit by September 15, 2023.
view all news
Upcoming Events
←
June 2023
→
S
M
T
W
T
F
S
1
2
3
4
5
6
7

Topiary Garden -480 E. Town St., Columbus, OH 43215

June 7, 2023

8
9
10
11
12
13
14
15
16
17
18
19
20
21
22
23
24
25
26
27
28
29
30
June 7, 2023
Topiary Garden -480 E. Town St., Columbus, OH 43215
July 13, 2023
4:00PM - 6:00PM
The Hayden, 20 E Broad Street, 6th Floor Rooftop, Columbus
view all events