12/20/2022
CBRE Robert O. Click, CPM® Scholarship
IREM® Columbus Announces Robert O. Click, CPM® Scholarship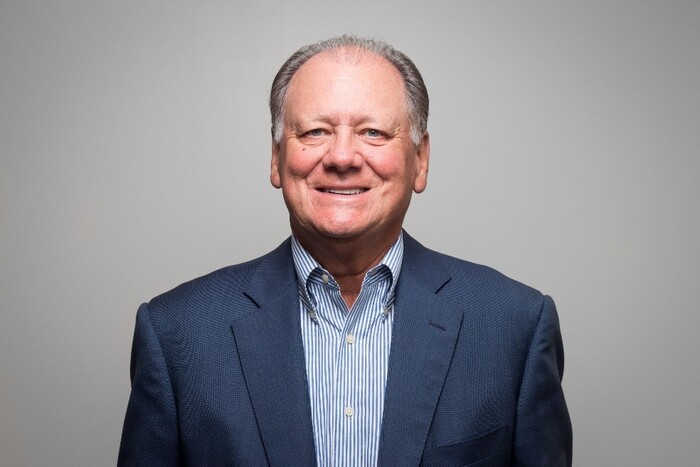 Robert, O. Click, CPM®
Institute of Real Estate Management (IREM®) Columbus is pleased to launch the Robert O. Click, CPM® Scholarship to begin in 2023 for those pursuing the Certified Property Manager® designation.
This scholarship is made possible by a commitment from CBRE and will be in the amount of $2,000 per year, set to begin in 2023. It will be earmarked for IREM® Columbus CPM® Candidates.
"Rob has paid it forward for so many others in the real estate industry and through the scholarship, we'll continue his legacy," said Michael Copella, Senior Managing Director and Central Ohio market leader.
The scholarship is part of a 10-year commitment in recognition of Robert O. Click, CPM®. In his capacity with CBRE, Mr. Click served as Senior Managing Director of CBRE's Columbus office and as Executive Managing Director, which encompassed service of the central one-third of U.S. Asset Services. Mr. Click was especially active throughout his career with community service to IREM® at the local and national level.
"Rob Click set the standard for excellence and leadership in our industry," said Rick Underman, Executive Vice President, Principal, of Colliers International.
During Mr. Click's career with CBRE, he oversaw Brokerage, Valuation, Global Corporate Services, Real Estate Management, Leasing, Investment Properties and Project Management and Construction in the Columbus market. Mr. Click oversaw development and leadership of the Strategic Accounts Team, and the acquisition and disposition of offices in several national markets.
Mr. Click volunteered in a variety of community service roles with IREM®, including:
IREM® Columbus Chapter President (1989)
IREM® Senior Vice President – Chapter Activities, Legislative Policy Review, Membership Admissions Leadership, ARM Leaders & Services and Standards, Communications Leadership (1998-2000)
IREM® Executive Committee (1998-2002)
IREM® Foundation – Board of Directors, President (National – 2008-2009)
IREM® Regional Vice President, Region 7 – Ohio, Kentucky, Indiana, Michigan (1993-1994)
"Mr. Click is distinguished in Columbus, both in his career at CBRE, and in his commitment to IREM®," said Anthony Tynan, CPM®, IREM® Columbus Chapter President (2022). "If we had a Mount Rushmore for our Chapter, his face would certainly be on display given the value he added in all the roles he served both locally and nationally. This scholarship will help aspiring real estate management professionals achieve the CPM® designation, and this in turn provides recipients with the skills to perform at the highest level and to grow in their careers."
The CPM® is the premier certification in real estate management. The education platform provides knowledge and skills that transcend asset type and class. Today, there are 8,300 CPM® professionals that deliver best in class property management outcomes and performance around the world.
Application is now live, CLICK HERE for the document. Please submit by September 15, 2023.